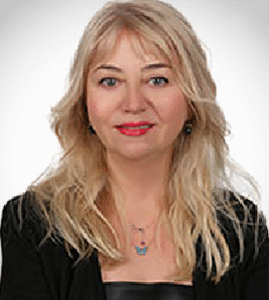 Founder, Human Resources Professional, Coach and Trainer
---
Seda Erzen is a Human Resources Professional, Coach and Trainer. After her Economics and Stylist education, she studied Human Resources Management at Middle East Technical University and Social Media Management at Istanbul Technical University. She worked as a Human Resources Manager, Regional Human Resources Manager, Human Resources Manager and most recently Human Resources Director in Turkey's well-known Retail brands in her 20 years of professional business life. Some of the brands she manages are Network, Fabrika, Que, Divarese, Beymen Business, Benetton.
She established and managed all processes related to Human Resources such as Recruitment, Training, Performance, Employee Engagement Programs, Social Responsibility Projects. She implemented the in-house 'Internal Trainer' project and the 'Young Boyner' project on Employee Engagement. She led the team in competitions attended by the companies she worked for. She crowned many of the projects she led with awards.
She took place as a speaker in the field of Human Resources at the Career Days of many universities (METU, Bilkent University, Arel University and Bahçeşehir University, etc.). She attended and organized many trainings on NLP, Quantum Thinking and Personal Development. It provides training on Human Resources and Personal Development such as Competency Based Interview, Trainer's Training, Human Resources Management Skills, Personal Image, Body Language, Teamwork, Communication Techniques. She took part as an instructor and/or mentor in projects of Boyner Holding Pomegranate Seeds, Cultural Awareness Foundation, Education Career Institute, Women's Work Foundation, and Sabancı Foundation. She shared her experiences as a speaker for 7 years at the 'Leaders Coffee' session at the Human Resources Summit organized by MCT.
She attended trainings in TÜBİTAK's Mentor Training Project. Currently, she supports companies as HR Management Consultant, Coach, Trainer and Business partner in her own company. She is also one of the Coaches of House of Human company.